Cincinnati Ohio Commercial Inspections
Property Condition Assessment and Commercial Real Estate Inspection Services
Office Buildings • Apartments • Strip Centers Warehouse • Industrial/Manufacturing • Condominium • Forensic Architect
Buying• Investing • Selling • Forensic Building Analyst • Lending • Due Diligence
A Commercial Building Inspection performed by Professional Property Inspection Consultants, Inc. will provide a complete building inspection report on the physical condition of a commercial property.
Our clients include attorneys, brokers, small and large developers, buyers/sellers, lending institutions, etc.
We inspect apartment buildings, warehouses, hotels, shopping centers, factories, office buildings and more.
The decision to purchase commercial property has many unknowns. To help avoid costly problems, most seek the advice of qualified professionals such as brokers, appraisers and attorneys. But who will advise you regarding the potential hidden structural problems that may exist in your building. Professional Property Inspection Consultants, Inc. is a comprehensive professional service designed to give you the answers before you buy.
Our mission is to "Put the Client First-Always". Tailor our services to the client's needs. Give the Client the information needed to make an informed decision. Deliver results.
Flat Roofing Inspections
The roof is often the largest expense item on a building. We can provide evaluation of Built Up Roofing, EPDM, Modified Bitumen and TPO membranes as well as thermographic scans to determine hidden leakage. We also evaluate sloped roofing materiials such as ashpalt shingles, slate, wood shakes and shingles and metal roofing.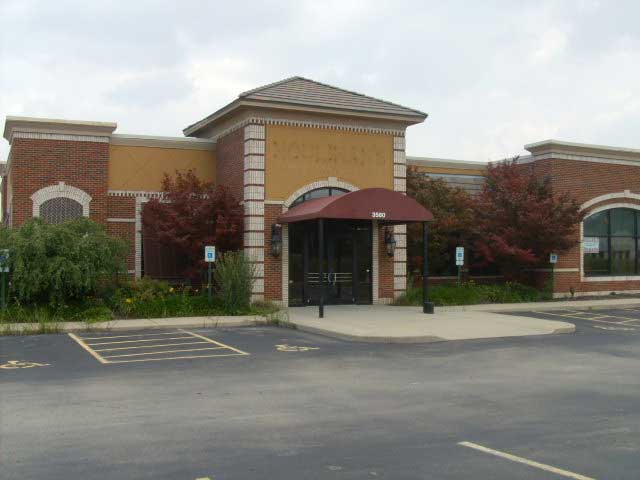 Representative Projects
Sancus Lazelle Shopping Center-10.000s.f.
Bob Evans Restaurant-6,000 s.f.
Houlihan's Restaurant 6,100 s.f.
Office Building Perimeter Dr.-149,000 s.f.
Manufacturing/Warehouse/Office-300,000 s.f.
Automotive Dealership-Morse Rd.-20,000 s.f.
Click here to view a sample commercial inspection report
Professional Property Inspection provides commercial real estate inspection services throughout the Cincinnati, Ohio and Southern Ohio area.
Cincinnati Ohio Commercial Property Inspection
Cincinnati Ohio Commercial Inspection Reviews
Commercial Property Inspections in Cincinnati Ohio
Average rating:
6 reviews
Jan 8, 2018
Amazing commercial property inspection in Cincinnati Ohio!
David Tamny has done two inspections for me and will do another when I purchase a new home soon. He is always professional, punctual, and thorough. I would not trust this to anyone but him.
Jan 19, 2009
Professional home inspection
David was great. Not only did he provide a very professional report and great advice, but he did it in 5 degree weather in two houses without heat! He was a trouper and I don't think we could have asked for more.

Sep 23, 2005
Thorough home inspection in Cincinnati Ohio
David Tamny did a very thorough inspection of the house. He did an excellent job explaining the concerns he found. He brought a laptop with him and gave me a printed report on the spot. David does not recommend any contractors, so there are no conflicts of interest. The price was a little high, but I feel it was worth it for the thorough job he did.
Apr 13, 2004
Prompt and efficient home inspection
David Tamny was extremely professional, prompt, and efficient. He brought a laptop computer and portable printer so that the report was received immediately. The report was extremely thorough and detailed with remarks about major and minor deficiencies that helped make decisions about preparing our home for sale. Highly recommended!

Jan 5, 2002
Thorough home inspection in Cincinnati Ohio
Dave is great! I used him when i purchased my previous home and have friends that have also used him. He is very thorough, takes his time, as is willing to explain things to your satisfaction. Highly recommended!

Nov 30, 2001
Very thorough home inspection
Very thorough, absolutely fabulous; for the price, we received excellent service. He did everything.