Home Inspections
(614) 459-5941
Complete Home Inspections Include:
Structural Inspection
Exterior Home Inspection
Roof Inspection
Plumbing Inspection
Electrical Systems Inspection
Heating System Inspection
Interior Home Inspection
Insulation and Ventilation Inspection
Fireplace Inspection
Mold Inspection
Radon Inspection
Termite Inspection
Infrared Inspection
Professional Property Inspection is ASHI Certified home inspections company with over 15 years of home inspection experience. Our home inspections service will provide a competent and thorough evaluation of the condition of the systems and components of a home. Life expectancy, materials used, construction quality, and deferred maintenance are some of the considerations of the inspection.
Since 1992 Professional Property Inspections has personally performed over 5,000 home inspections and we firmly believe in seeing our customers receive an honest, unbiased and fair evaluation of the condition of the home they are purchasing. Professional Property Inspections will be happy to answer all questions related to home and property inspections. Our goal is to help Home Buyers with maintenance tips that come with Home Ownership.
Certified Memberships Include
American Society of Home Inspectors (ASHI)
ASHI Board of Directors
North Central Ohio ASHI Chapter
Foundation of Real Estate Appraisers
Registered Architect State of Ohio
Graduate-Kent State University, Bachelor of Architecture 1983
Schedule a Home Inspection in Ohio
Schedule Your Home Inspection Today! Whether you are a buyer, seller, or real estate professional, Professional Property Inspection is here to provide you with comprehensive and reliable home inspection services in Columbus, Ohio. Our meticulous inspections, advanced technology, and exceptional customer service set us apart in the industry. Trust us to uncover potential issues, assess the property's condition, and empower you with the knowledge needed to make informed decisions.
Why Choose Professional Property Inspection in Columbus, Ohio?
Thorough and Detailed Inspections: Our team of highly skilled and experienced inspectors conducts thorough examinations of all major systems and components of the property. We leave no stone unturned, meticulously examining the structure, electrical systems, plumbing, HVAC, roofing, and more. Our comprehensive inspections provide you with a clear understanding of the property's condition, allowing you to make informed decisions.

State-of-the-Art Technology: At Professional Property Inspection, we utilize the latest tools and technologies to ensure accurate and efficient inspections. From thermal imaging cameras to moisture meters and advanced testing equipment, we leverage innovative techniques to uncover hidden issues and potential problems. Our cutting-edge technology allows us to deliver detailed reports with precise findings, giving you a complete picture of the property's condition.

Professional and Certified Inspectors: Our team of inspectors is highly trained, certified, and experienced in the field of home inspections. We adhere to industry standards and follow a strict code of ethics, ensuring that our inspections are unbiased, objective, and thorough. With our expertise and attention to detail, you can trust that your inspection will be conducted with the utmost professionalism and integrity.

Detailed and Easy-to-Understand Reports: After completing the inspection, we provide you with a comprehensive report that outlines our findings in a clear and concise manner. Our reports include detailed descriptions of any issues discovered, along with supporting photographs and recommendations for necessary repairs or further evaluations. We take the time to walk you through the report, addressing any questions or concerns you may have, ensuring that you have a complete understanding of the property's condition.

Prompt and Reliable Service: We understand the time-sensitive nature of real estate transactions, and we strive to provide prompt and efficient service. We work closely with real estate agents, buyers, and sellers to accommodate tight timelines and ensure that inspections are scheduled and completed in a timely manner. Our commitment to reliable service means that you can proceed with your real estate transaction with confidence and peace of mind.

Exceptional Customer Experience: At Professional Property Inspection, we prioritize customer satisfaction. We are committed to delivering exceptional service from the moment you contact us until the completion of the inspection. Our friendly and knowledgeable team is available to answer your questions, address your concerns, and provide guidance throughout the inspection process. We strive to make the home inspection experience as smooth and stress-free as possible for our clients.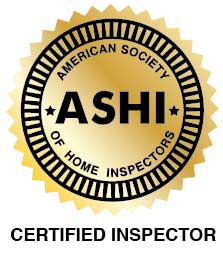 We Serve all 88 Counties in Ohio!
Franklin County
Customer Testimonials
Our home inspection testimonials can be found on Angie's List.
Columbus Ohio Home Inspections
Average rating:
2 reviews
Home Inspections in Powell, Ohio review as seen on Angie's List
Feb 16, 2022
Great job with my OH home inspections
David was great. Not only did he provide a very professional report and great advice, but he did it in 5 degree weather in two houses without heat! He was a trouper and I don't think we could have asked for more.
A reviewer from Angie's List
Feb 16, 2022
Complete home property inspections in Ohio
David Tamny did a very thorough inspection of the house. He did an excellent job explaining the concerns he found. He brought a laptop with him and gave a printed report on the spot. David does not recommend any contractors, so there are no conflicts of interest. The price was a little high, but I feel it was worth it for the thorough job he did.